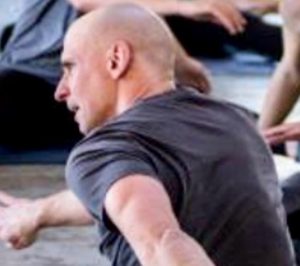 Thomas has been a certified personal trainer since 2005. His years of experience have qualified him to train all age groups and fitness levels from seniors to fitness professionals. He attends  fitness conventions annually for continuing education and the latest in fitness trends. His constant pursuit of result based workouts led Thomas to develop his own unique brand of kick boxing and core-centric workout ASS@ult.. Clients enjoy his philosophy of fun, progressive, innovative exercises.
Thomas pioneered functional training before it became a buzzword in the fitness industry. His approach to the three dimensional full body workouts will be just as beneficial for you in 30 years as they are now. His dynamic fitness philosophies promote the mind and body connection. Thomas's thoughtful approach to engaging multiple muscle groups and incorporating balance and other components, streamlines results in a shorter period of time.
Always in pursuit of knowledge, Thomas studies holistic approaches to functional training and combines fitness with human developmental behavioral patters and instincts. Understanding that most people who seek assistance in there workouts are usually bored with their own routines come and try Thomas' different approaches for awesome results.