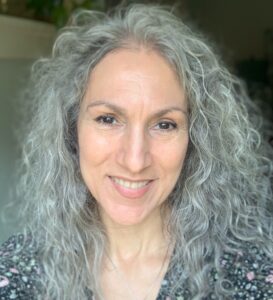 Beth's teaching focus is on breath awareness, injury prevention, stress relief, and accommodations to make yoga accessible to bodies of all types and abilities. She seeks to bring peace, strength, and balance into her students' lives with classes that include centering the mind, developing the coordination of breath with movement, offering personalized variations on yoga poses, and strengthening muscles that our modern lifestyle neglects.
Beth is a 500-hour Registered Yoga Teacher through Yoga Alliance with well over 1,000 hours of teaching experience. Beth's foundational 200-hour integral yoga training was through the Heal Me Yoga Institute, and her advanced 300-hour training was with globally-recognized Jason Crandell whose primary teacher is the acclaimed Rodney Yee. In her practice and teaching Beth draws from various sources of mindfulness and physical training in addition to traditional yoga.
Beth is a native of Chester, Virginia, where she and her husband have lived for over two decades. They are parents to four wonderful, talented adult children.